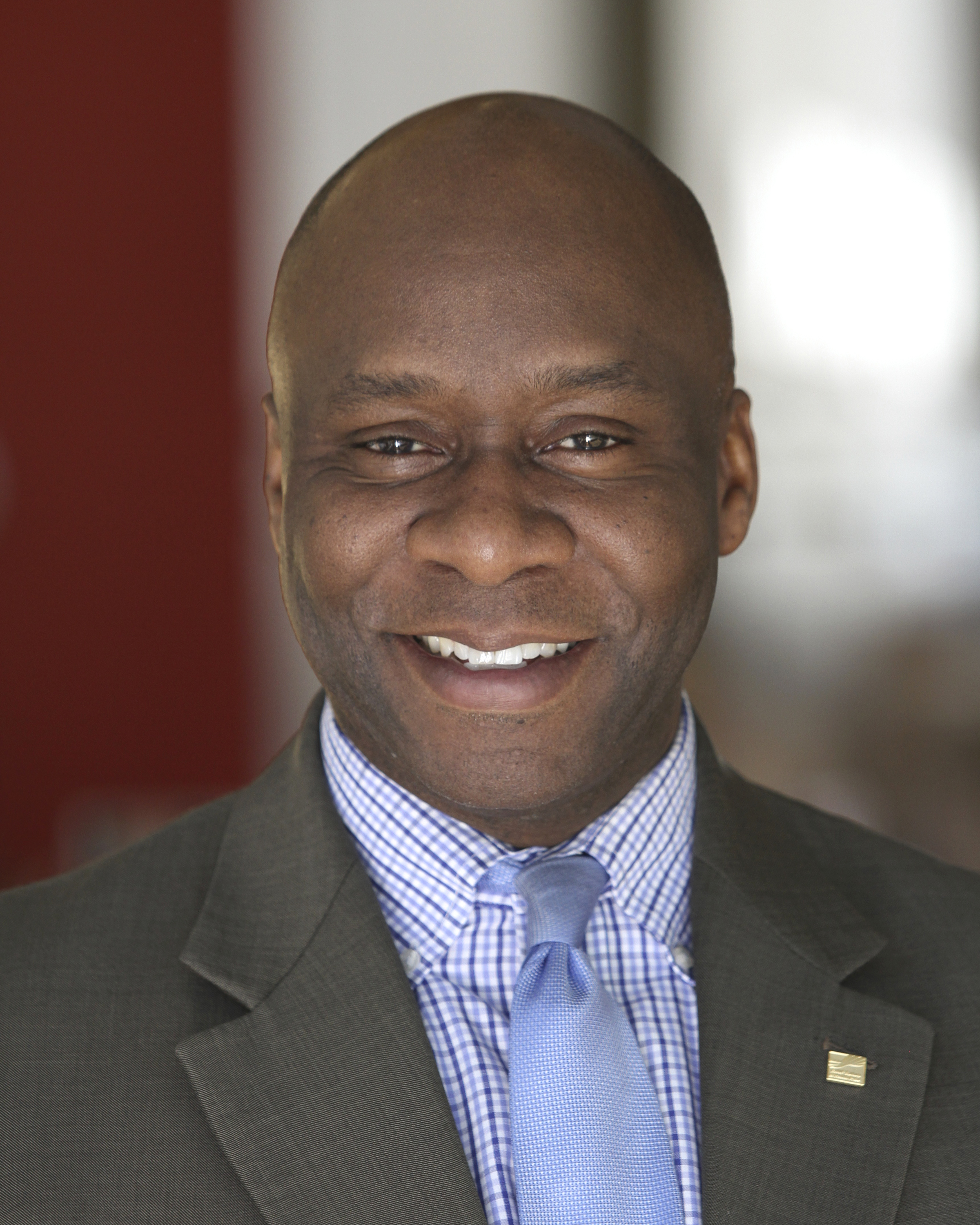 Interview by Lindsay Tiffany, Lead of Publications, NACCHO
Claude-Alix Jacob, MPH, is Chief Public Health Officer for the Cambridge Public Health Department (MA) and the 2016–2017 NACCHO President. Jacob is a long-standing and dedicated member of NACCHO and has served on a variety of different advisory groups including the Annual Conference Workgroup, the Health Equity and Social Justice Committee, the Survive and Thrive Workgroup, and the Finance Committee. He has served on NACCHO's Board of Directors since 2010. He recently spoke to NACCHO Voice about his perspective on the Community Chief Health Strategist framework.
What does the concept of the Community Chief Health Strategist mean to you and how do you and your colleagues serve in this role in your community? How can other local health departments operationalize this framework?
Building a culture of health in Cambridge has been part of a major health improvement initiative led by the Cambridge Public Health Department. The concept of the community chief health strategist has been actualized through the development of the city's health agenda. In 2014, our department completed a comprehensive health assessment and engaged city and community partners in developing the city's first-ever community health improvement plan. What we learned through the process is that we have convening power—the ability (and the space in which) to bring partners to the table to look at our community's health needs. We conducted a citywide survey, held focus groups with various demographic groups, and interviewed key stakeholders and representatives of the city's leadership. Then, by consensus we agreed on the priority areas for the city through 2020, which include mental health and substance abuse, violence, housing, and healthy eating/active living.
In the end, it's an opportunity to create a virtual "village" by addressing the needs of all who live, learn, work, and play in the city. The Public Health 3.0 framework emphasizes the importance of mobilizing partnerships that work in addition to investing in quality improvement efforts and making better use of data. I encourage LHDs to identify their partners on the ground in order to draw attention to the broader health needs in their community.
Collaboration is a big theme of the paper. The writers compel local health departments to work more closely with clinical providers and non-health sector partners. In what ways are such collaborations already happening? How can LHDs strengthen those partnerships in the future?
One opportunity tied to the Affordable Care Act is that it provides additional resources to support the core functions of governmental public health. One of the core tents of public health speaks to enhancing the linkages between health services and health care. Our department has a unique interface in being a part of a regional health care delivery system that is based in Cambridge. Having easier access to primary care providers and behavioral health specialists has added another dimension to fulfilling our public health mandate. We have to think "further upstream" about the role that health departments can play to connect with partners, support clinicians on the ground, and ensure that the work is taking place in the community—not just behind the four walls of a hospital or clinic.
For us in Cambridge, one example is our recent work with the local housing authority. We have found that it's one thing to talk about modifying our citywide tobacco ordinance and the exposure to secondhand smoke; it's another to work with providers to ensure better access to counseling and tobacco cessation services. In addition, our nursing staff pivot on a daily basis between the focus on an individual while addressing the broader health needs of residents and visitors alike. Besides working with city departments, a number of the successful collaborations include networking with the faith community, area businesses, and neighborhood associations to amplify our regulatory authority.
One of the recommendations calls on local health departments to leverage various sources of data. How is your health department using data to improve community health? What successes or barriers have you encountered?
The challenge is twofold: lack of staffing capacity and lack of access to timely data. Massachusetts is a very decentralized state. On average, health departments in the Commonwealth are very small and, as a result, they tend to be understaffed and lack a dedicated staff to analyze and manage data. We're not alone in this challenge. Data from the 2010 Profile study showed that about nine out of 10 health departments gather a lot of information yet only a quarter of those health departments stated that they have dedicated staff to manage those data. The 2016 Profile study showed the smaller local health departments typically do not have epidemiologists, information systems specialists, or business operations staff on hand, which may require having strategic partnerships in place (such as non-profit organizations, academic institutions, private sector enterprises, etc.) to make better use of the data.
The other challenge is the timeliness of the data. We depend on the datasets that are made available by our federal, state-level, and municipal partners. There tends to be a lag time for accessing much of this information, which makes it more difficult to act on the data. In our department, we have dedicated staff whose functions include analyzing disease patterns and program outcomes while also helping our department, as a whole, to become better at making data-driven decisions. We're in the process of designing new "dashboards" that will help our community partners understand how we're measuring our performance so that we can demonstrate improvements targeting the priorities in the city's five-year plan.
Workforce has been a priority for you in your term as NACCHO President. How can the field better prepare the local public health workforce for some of the new skills required by these recommendations, some of which fall outside the realm of traditional LHD staff job descriptions?
As you may know, more than 40,000 jobs that supported local governmental public health have been eliminated since 2008. In 2015, we saw an upward trend of new talent hired at local health departments but we can say with some confidence that it will likely take a generation to rebuild to the staffing levels that we had in 2007 and 2008. That's a very sobering prospect and we should revisit the incentives to recruit talented students to the public health workforce.
To that end, our department has made it a point to invite students to complete field practica at our agency. I'm a fan of exposing students to the work that we do and we typically host a number of students each year that spend a few weeks or months working on a variety of projects. This could include analyzing data from our dental screenings, designing outreach strategies for our healthy eating and active living campaigns, or shadowing one of our nurses over a series of weeks. I try to invest my personal time to speak to students or refer them to designated staff based on their interests. I was a student once so I feel it's important to give back. I stay in touch with a number of my own mentors and understand how valuable those relationships can be in shaping one's career path and trajectory.
Each year we host a graduate student symposium during National Public Health Week. The half-day event features students from the schools/programs of public health as well as nursing schools in the area where they spend time with us and learn about the work of a local health department. This year is our 14th year of hosting this event, which draws about 50 students. The skillset of the changing workforce has to keep pace with the evolving public health landscape. I am energized by the talent I have seen that has come to the discipline and the innovative programming that has resulted.
How can NACCHO support LHDs in their role as the Community Chief Health Strategist?
NACCHO has adopted a policy statement that provides guidance to local health departments about the seven practices reflected in the Community Chief Health Strategist framework. NACCHO can also help amplify the importance of leveraging our convening power as local assets in communities. Also, we're in active conversations with our national partners that include the Association of State and Territorial Health Officials, National Association of Counties, Centers for Disease Control and Prevention, American Public Health Association, and the Public Health Accreditation Board (to name a few) as we aim to orient our respective memberships to this framework and to apply the practices where feasible and appropriate.
Lastly, National Public Health Week is April 3–9. How will the Community Chief Health Strategist concept help achieve National Public Health Week's mission of creating the healthiest nation in one generation?
As you can imagine, there are number of folks in a developed country such as the United States who may take for granted the services that prevent the spread of disease or promote healthier lifestyles. National Public Health Week is an opportunity for us to celebrate and underscore the importance of the infrastructure that supports governmental public health. We must make sure that our stakeholders are aware of the importance of what we do and anchor ourselves to a culture of quality that demonstrates that we're improving the health of our communities.
I'm excited that we're celebrating again this year. As I mentioned above, my health departments holds an annual symposium for graduate students. Typically, we also use this week as a time to wind down one set of activities while preparing to launch initiatives for the new fiscal year. We're looking forward to sharing about our work around healthy eating and active living, substance abuse, violence, and housing with our community partners and visitors to the city. In addition to our student symposium, we have our annual poster gallery display at Cambridge City Hall that describes the work of the department.
Let's strive to become the healthiest nation in a generation. Happy National Public Health Week!