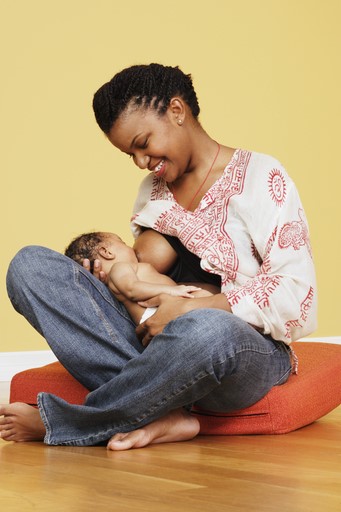 By Folashade Osibanjo, MPH, CLC, Program Analyst, Breastfeeding Project
As the annual commemoration of Infant Mortality Awareness Month draws to a close, let's reaffirm our commitment to protect the lives of all children in our communities. Local health department (LHDs), in particular, have a unique opportunity to redouble their efforts to reduce infant deaths by promoting community-based preventative services, strengthening partnerships, and by cultivating new alliances to ensure that every baby lives to celebrate his or her first birthday. Addressing infant mortality is of public health importance because the health of the most vulnerable is an indicator of the well-being of our entire population.
In a given year, the infant mortality rate (IMR) is the number of deaths among children under the age of one per 1,000 live births. According to Centers for Disease Control (CDC), the U.S. IMR in 2013 is 5.96 per 1,000 live births. This represents a public health achievement for us in the U.S. where the Healthy People 2020 goal for IMR is 6.0 per 1,000 live births. However, this achievement is not equitably shared across all racial and ethnic groups; at 11.11 per 1,000 live births the IMR for non-Hispanic blacks is more than double that of non-Hispanic whites, 5.06 per 1,000 live births.
The five leading causes of IMR are low birth weight, congenital malformations, unintentional injuries, maternal complications, and sudden infant death syndrome. Data collected from the Pregnancy Risk Assessment Monitoring System (PRAMS) allows LHDs to identify community specific factors that contribute to infant mortality and develop targeted strategies to address them. It is critical that LHDs engage partners within their community to promote behaviors and institute policies to improve poor health outcomes. Breastfeeding, in particular, is an effective low cost intervention that is a known infant mortality moderator.
Although extensive research points to breastfeeding promotion as a high impact strategy for reducing IMR, limited resources within some communities have led to its deprioritization. The Breastfeeding Report Card shows that while the U.S. breastfeeding rates have risen, the gap between non-Hispanic blacks and non-Hispanic whites have remained the same. Through NACCHO's CDC-funded Breastfeeding Project, 69 local organizations, including LHDs and community-based organizations increased their capacity to provide peer and professional lactation support to breastfeeding mothers in predominantly African-American and underserved communities.
One grantee, the Family League of Baltimore (FLB), coupled their breastfeeding promotion activities with a city-wide infant mortality reduction initiative, B'more for Healthy Babies (BHB). In partnership with the Baltimore City Health Department, Family League administers BHB, which provides comprehensive, community centered support to African-Americans and low income women who are pregnant or newly parenting. FLB worked closely with local and state WIC programs, home visiting programs, federally qualified health centers, and local EMPower hospitals seeking to become baby friendly. The grantee provided both group and one-on-one peer and professional breastfeeding support to more than 150 women. Below are links to the breastfeeding promotional videos created by FLB and Johns Hopkins Center for Communication Programs for B'more for Healthy Babies with funding from a cooperative agreement with NACCHO and the CDC:
Cultivating and strengthening partnerships are critical in the battle to save infant lives by reducing disparities in both IMR and breastfeeding rates.
To learn more about partnering, join the Breastfeeding Project Team for the upcoming webinar, Breastfeeding in the Community: Closing the Care Gap on Wednesday, October 12 at 2:00PM–3:30PM EDT. This interactive webinar will address varying mechanisms that can be used to create a continuum of care to promote and support breastfeeding in underserved communities. CEUs are pending. Register today.
How is your LHD partnering to address infant mortality and promote breastfeeding? Let us know by leaving a comment.