National Public Health Week (NPHW), organized annually by the American Public Health Association, presents an opportunity for communities across the United States to reflect on the contributions of public health and highlight issues that are important to improving our nation. More importantly, NPHW serves as an excellent reminder of why public health exists: to tackle the underlying causes of poor health and disease risk – which are rooted in where we live, learn, work, and play – and ensure that everyone in our nation has a chance at a long and healthy life.
While federal and state public health agencies are a critical part of the fabric that makes up the nation's public health infrastructure, the work being done locally is invaluable. Embedded at the community level, local health departments (LHDs) are a trusted and steady provider of information, making them well-positioned to address public health concerns. Their familiarity with community attitudes, beliefs, and behaviors enables LHDs to connect individuals to the services, resources, and care they need.
This week, NACCHO celebrates local public health's role in creating a healthier nation. Read on to learn how our members are using this awareness week to host events that focus on "Changing Our Future Together" by addressing the NPHW 2018 themes, which include: Behavioral Health, Communicable Diseases, Environmental Health, Injury and Violence Prevention, and Ensuring the Right to Health.
Brookline Public Health and Human Services (Brookline, MA)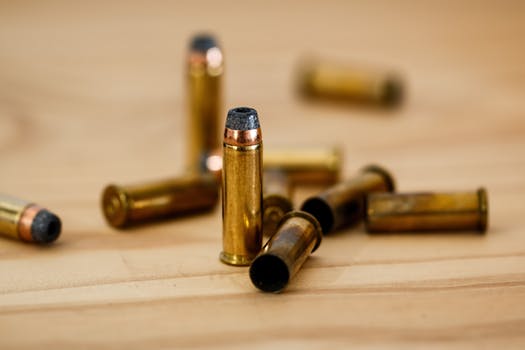 During NPHW, Brookline Public Health and Human Services is hosting a series of events, including "Public Health and Gun Control: Who Really is in Control?," a forum led by Professor David Hemenway, PhD, Director of the Harvard Injury Control Research Center. In 2012, Hemenway was recognized by the Centers for Disease Control and Prevention as one of the twenty "most influential injury and violence professionals over the past 20 years."
In line with NPHW's theme, "Healthiest Nation 2030: Changing Our Future Together," education around gun control is critical. It is only late March 2018, but, shockingly, the U.S. has already experienced dozens of mass shootings with hundreds of victims, especially among our nation's youth. Gun violence now is a public health epidemic. Dr. Hemenway's talk will consider the impact of gun violence from a professional perspective and explore its impact on individuals, families and communities. The forum will discuss the need to focus on education, current state policies, and laws surrounding the use of guns.
"Brookline Public Health is leading the charge for shaping a healthy future for citizens by discussing the important subject of gun control," said Dr. Swannie Jett, Health Commissioner for Brookline Public Health and Human Services. "We no longer can avoid this crucial conversation and allow politics to dictate health and research."
Johnson County Department of Health and Environment (Olathe, KS)
Johnson County Department of Health and Environment (JCHDE) is hosting Weekday Facebook Live Interviews with community experts from Johnson County Mental Health, Johnson County Sherriff's Office, and United Community Services to educate the community about these topics, as well as showcase the resources available in Johnson County. "JCHDE is proud to work with our community partners to share these important health messages with our citizens," said Lougene Marsh, Director of JCHDE.
The videos will be filmed live to engage the community and provide an opportunity to ask the experts questions. The hope is to start a dialogue through which the community can discuss the topics and know that there are resources out there in the community to help them. Alongside community partners, JCHDE strives to provide care and resources helping those who live, work, and play in Johnson County to become the healthiest that they can be.
To watch the interviews, visit the Johnson County Department of Health and Environment's Facebook page.
Central Connecticut Health District (Wethersfield, CT)
Central Connecticut Health District (CCHD) will commemorate NPHW by hosting "Public Health Game Night!" featuring the board game 'Pandemic' in honor of NPHW's Communicable Disease Day. 'Pandemic' by Z-Man games, is a cooperative board game where players form a team of specialists working together in order to find the cure to four emergent infections threatening regions around the world before they spread, thus preventing the titular Pandemic!
During the event, CCHD will assemble cooperative teams of community members and real public health officials from around the state, enabling them to reach a wider audience and, in turn, providing a unique opportunity to not only educate the public, but also provide insight into the public health field through direct interaction with health directors, epidemiologists, sanitarians, professors, physicians, researchers and more.
"We were looking for an event to bring public health professionals and our residents together to honor the 'Healthiest Nation 2030: Changing Our Future Together' theme" said Charles K. Brown, Jr., MPH, CCHD's Director of Health. "What better way than to play a game that highlights epidemiology and communicable disease prevention?"
Door prizes will be offered to participants throughout the night. Additionally, successful teams during the event will be eligible to win copies of Pandemic's base game. You can find out more information about this event on Facebook at: Public Health Game Night! Find CCHD on Facebook or follow on Twitter @CCTHD4 for more information on additional events held during NPHW.
Colorado Public Health Association
The Colorado Public Health Association (CPHA), whose membership includes LHDs, is hosting its second annual Public Health Advocacy Talks (PHATalks). PHATalks is a series of eight-minute talks on various public health issues aimed to expose the public health workforce to the breadth and depth of public health, equip participants with salient talking points to advocate with others, and inspire participants with knowledge and passion to serve as ambassadors in their local communities. This year's topics range from the opioid crisis and gun violence prevention to men's mental health and affordable housing. Colorado's public health workforce is invited to come together to engage in these important conversations in-person and virtually.
"CPHA's vision is 'to create the healthiest Colorado for everyone'. We also believe this should be done with everyone," said Suzuho Shimasaki, CPHA President. "Our values around inclusiveness align with the NPHW's theme that changing our future should be done together. Through PHATalks and other NPHW activities such as Public Health Day at the Capitol, Colorado Public Health Networking Event, and Culture of Data Conference, CPHA creates opportunities for public health professionals as well as communities who are most impacted by the issues our members strive to address to collectively and collaboratively advocate for a healthier and more just society."
Get Involved!
Throughout this week, there are plenty of opportunities for public health professionals and organizations to engage in "Changing Our Future Together," including viewing a livestream of the NPHW Forum, featuring U.S. Surgeon General Jerome Adams, MD, MPH, and participating in the 2018 NPHW Twitter Chat. Find other ways to get involved and share the great work your local health department is doing to move public health forward!