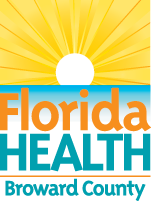 The following Model Practice was submitted by the Florida Department of Health in Broward County. To access this Model Practice and to view the full application, click here. NACCHO is currently accepting applications for the 2018–2019 Model Practices Program until December 12. Learn more and apply today.
Broward County, Florida has a population of approximately 1.9 million people and hosts an estimated 10 million visitors each year. It is a very diverse community with residents from 200 different countries and nearly 130 languages spoken throughout the county. Minorities account for nearly 59.5% of the population, making it a minority/majority county.
In 2014, Broward County had the second highest number of new HIV cases of any county in Florida. That same year, 104 pregnant women between the ages of 15 and 55 tested HIV positive. In 2015, that number went up to 126. Of these 126 women, 87% were African American. Majority of the women received antiretroviral medications which helps to decrease the risk of HIV transmission from mother to baby. Research has shown that infants born to HIV positive pregnant women who are not on antiretroviral medications, have a 35% chance of mother-to-child HIV transmission.
To address this issue, the Florida Department of Health in Broward County (DOH-Broward) developed the evidence-based DOH-Broward Perinatal Prevention Program with general state revenue and money funneled through the state from the Centers for Disease Control and Prevention (CDC). This program aimed to prevent the transmission of HIV, syphilis, and hepatitis B during pregnancy and delivery. A list of objectives were developed to ensure success of the program which included: 1) ensure that all labor and delivery hospitals had the most current public health service guidelines and protocols for HIV positive pregnant women; 2) ensure that all OB/GYN practitioners in the county had the latest resources; 3) ensure that all labor and delivery hospitals participated in a continuous quality improvement process to identify missed opportunities; 4) keep OB/GYN practitioners educated regarding new and emerging HIV medications; 5) identify and link all HIV positive pregnant women to perinatal and infectious disease providers; and 6) ensure all newborns exposed to HIV were screened immediately after birth.
The Perinatal Prevention Program Team consisted of a director, coordinator, two HIV Disease Intervention Specialists, and two linkage coordinators. This team of professionals worked feverishly to get buy-in from key stakeholders. More than 96 OB/GYN's, 103 pediatricians, infectious disease physicians, neonatologists, labor and delivery hospitals, and other healthcare providers in the county were provided with education and statistics. Additionally, several news articles highlighted the alarming rate at which pregnant women in the county had HIV which also got the public's attention.
In the past, DOH-Broward's STD, HIV, TB, and hepatitis programs conducted individual surveillance because they were stand-alone programs with minimal coordination or activities across programs. The services provided and referrals were a manual process which made the process slower, fragmented, duplicative, and ineffective.
With the Perinatal Prevention Program, HIV positive pregnant women were identified through several components within the DOH-Broward public health system including the electronic HIV/AIDS reporting system, the Patient Reporting Investigating Surveillance Manager, referrals through private providers and labor and delivery hospitals, the AIDS Drug Assistance Program, the county dental program, the DOH-Broward pharmacy, and the Healthy Start Coalition.
The Perinatal Prevention Program Team developed and implemented the HIV Prevention Care Coordination Tracking System which houses information about the client including their estimated date of delivery, medications prescribed, viral load, and other relevant lab results. The team keeps a clinical flow sheet on each case to ensure that the client's care is maintained. Additionally, barriers to care are identified and removed, clients are linked to care and treatment, and case managers follow-up throughout pregnancy and postpartum.
The program also follows the Program Collaboration and Service Integration model which is a mechanism for organizing and blending interrelated health issues, activities, and prevention strategies to facilitate comprehensive delivery of services.
Collaboration with multiple community groups also contributed to the success of the program. The Perinatal HIV Providers Network which is comprised of members of several community institutions that work with maternal-child health, has an annual work plan that keeps the group up-to-date on the latest trends in perinatal HIV and other factors associated with perinatal HIV transmission. This group is presented with the latest statistics on the number of pregnancies which DOH-Broward follows and the number of deliveries. Best practices and treatment guidelines are also shared in this forum which has resulted in enhanced communication and collaborative planning.
Data findings of the program determined that a chart review process was needed to identify missed opportunities and provide education to the labor and delivery hospital. Some clients required more intensive follow-up and case management because of refusal of care or treatment, substance abuse problems, or perinatal infection at birth which posed a challenge. Moreover, a member of the Perinatal Prevention Program team would be contacted if there was a pregnant woman in labor and delivery with an unknown HIV status who refused HIV rapid testing.
By following these processes and CDC guidelines for the care and treatment of pregnant women with HIV and their babies, continuity of care for HIV positive pregnant women has improved.
Since the start of this program, the reported cases of perinatal HIV transmission went from two in 2012 to 1 in 2015.
To measure the programs performance, DOH-Broward took note of adopted protocols, the number of clients linked to care and on the appropriate antiretroviral medication, the number of field visits completed, the number of symposiums conducted, and perhaps, most importantly, the amount of perinatal HIV transmissions. These results were analyzed by the department's Active Strategy software, a management system that provides ongoing programmatic reporting of measures. These results are reviewed monthly by department leadership and supervisory staff.
A perinatal tool kit will be developed that includes information on HIV testing, treatment options, copies of protocols for care and treatment of pregnant HIV positive women, and other related information. All OB/GYNs and pediatricians Broward County will be given access to this toolkit. Also, DOH-Broward plans to host perinatal classes specific to HIV pregnant women which will be held every other week.
Because of the severity of the issue and the county's alarming HIV rate, DOH-Broward will continue the Perinatal Prevention Program. Continuous collaboration with providers is key to the sustainability of the program. Engaging community partners ensures sustainability because they enhance local policies and protocols which help medical providers achieve long-term improvements. Regular updates and follow-up visits to medical providers is necessary to keep clients on the most recent public health service guidelines for HIV in pregnancy.
It is important for local health departments who are embarking on this same journey to provide continuous education and case management of clients because it empowers them to understand their disease and what it means to stay in care. It also builds rapport and trust.
NACCHO is currently accepting applications for the 2018–2019 Model Practices Program until December 12. Learn more and apply today.