The Workforce and Leadership Development Workgroup
The Workforce and Leadership Development Workgroup
The Workforce Workgroup guides the workforce, training, and leadership initiatives for NACCHO's members.
NACCHO's Workforce and Leadership Development Workgroup provides recommendations, direction, and guidance to NACCHO's Board of Directors and staff to facilitate NACCHO's efforts to define, recruit, expand, diversify, develop and retain the public health workforce. It provides leadership, advocates for, and advises NACCHO and its partners on comprehensive, innovative workforce and leadership development policies and practices.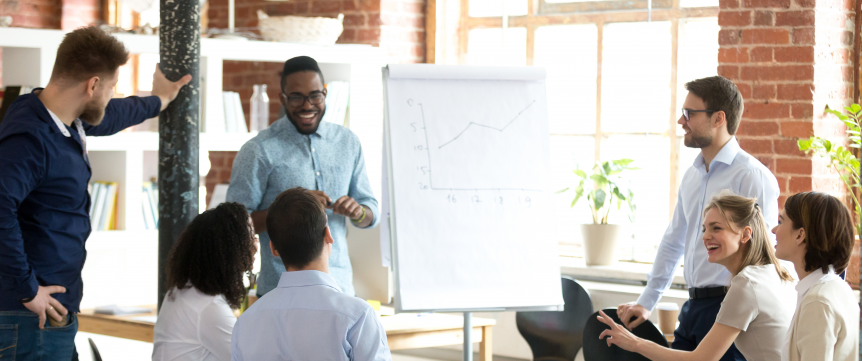 Workgroup activities have included:

Recommend content and best practices for NACCHO leadership development programming.
Enumerate the public health workforce.
Offer feedback on workforce trends such as "emerging" professions (like community health workers) and decreases in clinical services offered by health departments.
Contribute to the development of NACCHO's eLearning policy and practices.
Interface with partners such as the Association of State & Territorial Health Officials (ASTHO), the National Board of Public Health Examiners (NBPHE), the Public Health Accreditation Board (PHAB), and the Society for Public Health Education (SOPHE) to provide the "local perspective" on workforce research and interventions.
Develop and update workforce-related policy statements.
Review workforce-related Model Practice applications.
Provide input to the Council on Linkages Between Academia and Public Health Practice.
Connect with other NACCHO workgroups such as the Public Health Transformation Workgroup.
Co-chair: Terry Brandenburg, MPH, CPH (Medical College of Wisconsin)
Co-chair: Molly McNamara (Maricopa County Public Health)
Patricia Boswell (Florida Department of Health in Volusia County)
Dr. Cardra Burns, DBA, MPA, CLC (Mecklenburg County Public Health)
Brad Cohen (Boston Public Health Commission)
Bruce Dart (Tulsa Health Department)
Michael Drennon (Saraosta County Health Department)
Adam Forker (DuPage County Health Department)
Jennifer Harris, MPH (Lincoln County Health Department)
Shelia Hiddleson, RN, MS (Delaware General Health District)
Cindy Hollinsworth (Whatcom County Health Department)
Alisa Johnson, MA (Hennepin County)
Jimena Loveluck, MSW (Washtenaw County Health Department)
Jennifer Ludwig (Tri-County Health Department)
Alan Melnick, MD, MPH, CPH (Clark County Public Health)
Carol Moehrle, RN (Public Health - Idaho North Central District)
Tricia Mortell, RD, MPH (Public Health Division, Washington County Dept. of Health and Human Services)
Enny Munoz (Tarrant County Public Health Department)
Back to Top