Forces of Change Surveys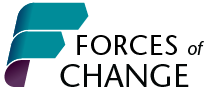 Since 2008, the NACCHO has periodically surveyed a random sample of local health departments (LHDs) to assess the impact of the Great Recession.
In 2014, NACCHO expanded the survey to address more generally the forces that affect change in LHDs, including emerging public health threats and a growing need to focus on population health. This expanded assessment is called the Forces of Change survey. The Forces of Change survey helps to identify infrastructure challenges, as well as opportunities to strengthen public health capacity.
2020 Forces of Change Survey
NACCHO's 2020 Forces of Change survey has been distributed to a statistically valid sample of local health departments across the country. Information from this short survey will demonstrate how local health departments are adapting to the local public health landscape as they address COVID-19. For example, the survey assesses budget, staffing, and programmatic impacts of COVID-19, as well as activities related to pandemic preparedness, recovery planning, and addressing equity in preparedness. Findings will be released in Fall 2021.
Use the following files to access our previous Forces of Change reports.

ASTHO Forces of Change
The Association of State and Territorial Health Officials (ASTHO) publishes their own Forces of Change report, which complements NACCHO's local-level data. Visit ASTHO's website for the survey report.

Other NACCHO Research
NACCHO also publishes various other reports using information gathered from local health department surveys.
NACCHO encourages researchers to apply for data from its studies on local health departments. Complete the form below to request data from either or both the National Profile of Local Health Departments and Forces of Change studies. By doing so, you agree to NACCHO's Data Use Policy.
Profile and Forces of Change data are available at no charge through the Inter-University Consortium for Political and Social Research (ICPSR). Consult the ICPSR Data Use Agreement Form for instructions.
For more information about the National Profile of Local Health Departments, please reach out to our Research team at profileteam@naccho.org.
Research and Evaluation
Aaron Alford
Senior Director, Research & Evaluation
JavaScript is required to reveal this message. / email hidden; JavaScript is required
Research and Evaluation
Timothy McCall
Director of Research
JavaScript is required to reveal this message. / email hidden; JavaScript is required
Research and Evaluation
Kyle Brees
Senior Research & Evaluation Specialist
JavaScript is required to reveal this message. / email hidden; JavaScript is required
Research and Evaluation
Kellie Hall
Lead Analyst, Evaluation & Data Communications
JavaScript is required to reveal this message. / email hidden; JavaScript is required
Research and Evaluation
Rashel Rabinovich
R & E Specialist
JavaScript is required to reveal this message. / email hidden; JavaScript is required
The 2008–2019 National Profile of Local Health Department studies and 2014–2020 Forces of Change surveys were supported by grants from the Robert Wood Johnson Foundation (RWJF) and cooperative agreements from the Centers for Disease Control and Prevention (CDC). All Profile studies prior to 2008 were supported through cooperative agreements with CDC.
Back to Top