Leadership Awards
Each year, NACCHO recognizes the remarkable accomplishments of local health departments and health officials through the following awards. Winners are honored at a special ceremony and reception at the NACCHO Annual Conference.
About the Award
NACCHO's vision is health, equity, and security for all people in their communities. Local health departments work daily to realize this vision through their broad mandate for disease prevention, health promotion and health protection. The Local Health Department (LHD) of the Year Award is intended to recognize outstanding work conducted by LHDs around the nation. It is an opportunity to share the success of our colleagues, and celebrate their achievements in the national spotlight of our annual conference.
The theme for the 2017 LHD of the Year Award is Public Health and Health Care Linkages. Local health departments today must make strategic alliances with traditional and non-traditional partners and stakeholders that hold the power, influence, and resources to bridge the gap between clinical medicine and population health. Thus it seems appropriate that the LHD of the Year award should highlight our peers who are working to establish and maintain linkages and referrals to healthcare services in order to sustain healthy communities. The deadline to submit applications for the LHD of the Year Award is Friday, April 14, 11:59 PM PST.
Eligibility
This award is open only to active (dues-paying) members of NACCHO whose memberships are in good standing. If you are unsure of your membership status, contact membership@naccho.org or call 877- 533-1320.
How to Apply
The successful LHD will be a current, active (dues paying) member of NACCHO.Click here to apply
Awards will be based on the quality of the application and achievement(s) described determined solely in the discretion of NACCHO.
Separate awards will be granted to LHDs based on population size, i.e., small (<25,000-49,999), medium (50,000-499,999), large (500,000 and above).
Up to three awardees (Gold, Silver, and Bronze) will be selected for each LHD size category. Award recipients will be notified in the spring and will be recognized at the 2017 NACCHO Annual Conference.
Applicants are required to pay an application fee (one fee per application) to cover administrative and program maintenance costs. Fees must be paid as part of the applicant's submission process and are based on the size of the LHD—small ($35), medium ($65), large ($95).
Medium: Kansas City Health Department
Kansas City, Missouri (KCMO) is a diverse urban community in the heart of the Midwest with a population of 459,787 people. With 150 years of protecting the population's health, the Kansas City Missouri Health Department (KCMOHD) operates with a mission to promote, preserve and protect the health of Kansas City residents and visitors. Read more
Large: Harris County Public Health and Environmental Services
Harris County Public Health and Environmental Services (HCPHES) is the county health department for Harris County, Texas - the third most populous county in the U.S. - providing comprehensive public health services through an annual budget of over $80 million and a workforce of over 700. Read more
NACCHO remembers Maurice "Mo" Mullet, MD, who passed away on September 7, 2014. Mullet's distinguished career in public health inspired NACCHO's "Mo Mullet Lifetime of Service Award," which honors local health officials for noteworthy service that reflects Mullet's commitment, vigor, and leadership. To view Mullet's obituary, click here.

About the Award
NACCHO's Mo Mullet Lifetime of Service Award honors local health officials for noteworthy service that reflects Mullet's commitment, vigor, and leadership. Mo Mullet was a NACCHO board member for three years, vice president for four years, and president from 1992 to 1994. During his career, Mullet achieved statewide and national recognition as a leader among local health officials and in the field of public health.
Eligibility
The career of the recipient of this award will demonstrate the following achievements:
Leadership among local health departments demonstrated by energetic volunteer service to NACCHO
Significant contributions to the field of local public health practice as a thoughtful leader and representative of NACCHO
Commitment, skill, and effort demonstrated on behalf of NACCHO
How to Apply
Applications and nominations are accepted Feb. 1 through April 14. Click here to submit your application.
Selection Process: NACCHO's awards committee will meet in the spring to select a winner. NACCHO will notify the winner in May and recognize him or her at a special ceremony at the NACCHO Annual Conference in July.
Previous Winners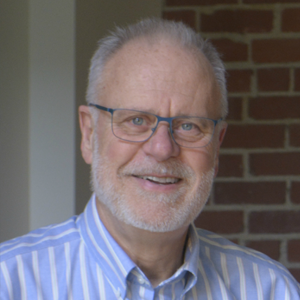 2016: Patrick M. Libbey
2015: Patrick Lenihan, PhD, MUPP
2014: Joan Ellison, RN, MPH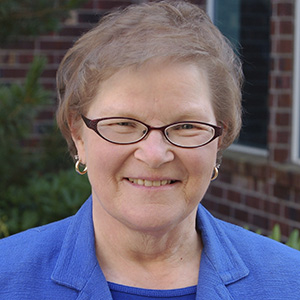 2013: Mary Selecky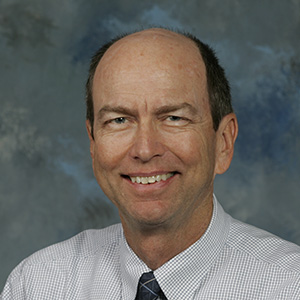 2012: Robert Harmon, MD, MPH
Model Practices Award: This award honors outstanding local public health practice and shares the outstanding practices through the Model Practices Database. Evidence-based model practices contribute to the overall improvement of public health.
National Health Security Strategy Award: This award recognizes excellence in national health security strategy and implementation.
Samuel J. Crumbine Consumer Protection: This award honors local environmental health jurisdictions that demonstrate unsurpassed achievement in providing outstanding food protection services to their communities.