Erika S. Corle, MPH, Executive Assistant, Providence St. Joseph Health/St. Mary Medical Center
While finishing this blog post, two major earthquakes struck the very area that I am writing about. These earthquakes were the largest to hit Southern California in the past 20 years, striking Kern and San Bernardino counties. Being a member of the affected community, I can attest to the fear, the unknowing, and the hope that the areas hardest hit would not be left behind or forgotten while larger, more able areas were addressed.
I am proud that the collaboration efforts that came together so quickly by local, state, and federal officials addressed the entire affected area. Although I only had two things break, sleep has not been a resource I am blessed with; I am 82 miles from the epicenter. Since this didn't occur in a heavily populated area, which would have required more complex response efforts, resources were dispatched and communities came together. This is a lesson in preparation for the entire state, in the event a larger, more damaging event occurred, and a shining example of how public health and community agencies work together to address natural disasters. Although the communication was delivered in a timely manner, as of this date, running water is not available for the residents of Trona, California, although portable showers were trucked in on July 9.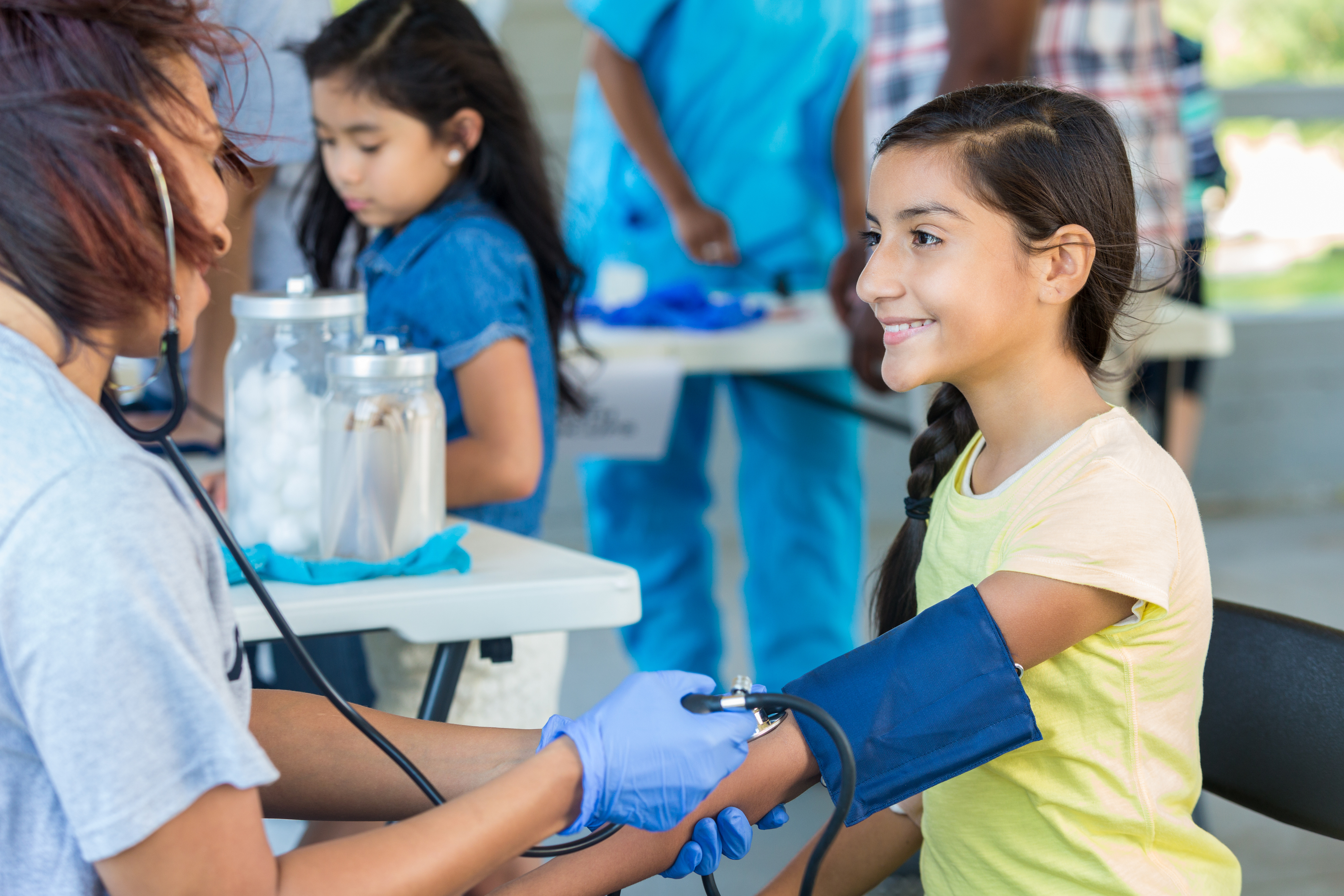 Poverty-stricken communities exist everywhere in our nation. These are also known as the indigent population. What do we do to ensure effective communication with this population? In the rural area in Southern California known as the High Desert, in San Bernardino County, strategic ways to influence health outcomes has left the local hospitals and the San Bernardino County Public Health Department reaching for new and innovative ways to be a stronger voice. Interviews with local advocacy experts and county public health representatives provided some impressive information and a look into the current condition of this population. Working together to communicate with these communities is done with the county public health department sharing their flyers and partnering with local hospitals and community organizations to spread the word about services. For the High Desert in general, the county public health department requests marketing assistance from the local hospitals and other community groups to promote their resources.
San Bernardino County is the largest United States county in area at just over 20,000 square miles, with a population of two million. Successfully communicating to an area so vast with communities spaced so far apart prompts local public health departments to develop forward-thinking efforts to communicate that services are available and can be accessed. Together with the local public health department, community organizations have researched and secured grants to assist with establishing community-voiced alliances to assist in effective communication. Initiating these alliances from where the issue begins can influence the future of this population by not isolating them any further.
Communicating available services to the indigent population is currently done in this community by counseling services, mobile vans, community building, community collaboratives, enrollment assistance and family resource centers. Mr. Frank Becerra, the supervising health education specialist for San Bernardino County Department of Public Health, agrees that the High Desert region of San Bernardino County is vast and sparsely populated, when compared to the San Bernardino Valley and city area, and this can render some of this remote population unable to adequately obtain information. The significance of collaborating with faith-based groups, community-based organizations, school districts, and others establishes a communication effort that can be both maintained and improved. Existing relationships are supported, and because of these collaborations, further efforts can be made in communication, as the information regarding where the deficits are coming from can be realized. The local public health department uses avenues including social media, their website, flyers and print media, email, and direct contact via health fairs, clinics, and program staff.
Kevin Mahany, Director of Community Health at St. Mary Medical Center in Apple Valley, California, advocates communication strategies that will work for all indigent communities, i.e., Latinos, those new to the country, or other health-disparaged groups. Mahany further advises that a way to improve communication to these communities would be to have a public health official located in the High Desert community. The ability to connect with community leaders can be a lost opportunity if program investments are not realized personally, and subsequently leave a gap in local investment. Finding ways to further communicate services to ensure that the targeted population is listening is a challenge faced especially by rural populations. Mahany says that our local hospital has developed flyers that are being put into grocery bags of every shopper to build the awareness of the mobile van that stops each week at this market.
Becerra says that local city and town governments work together with county public health by maintaining contractual obligations while supporting current initiatives and efforts. Noting that this area also has the lowest in physician resources statewide, it also poses a problem when encouraging use of the public health infrastructure and promoting these services. A Community Benefits report done in 2017 by St. Mary Medical Center reports that 41.5% of the area's residents report access issues.
Knowing that these challenges exist motivates the improvement of current efforts while exploring fresh ideas that can keep the information in front of these populations. A strong social media presence, timely information, and a commitment by local healthcare organizations and public health departments to work together promises an approach for the residents to also partner in their own communities. Paying attention to details—such as materials that make sure they are at appropriate reading levels—as well as being culturally sensitive is also essential. The indigent population has the same needs as other populations, and how we ensure the inclusion of this group is reliant upon the public health world.
Erika S. Corle, MPH, is an executive assistant to both the Chief Operating Officer and the Chief Mission Integration Officer of Providence St. Joseph Health/St. Mary Medical Center, who oversees all of Providence's public health and community benefit efforts.