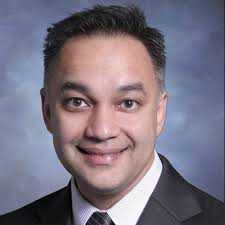 By Umair A. Shah, MD, MPH, NACCHO President and Executive Director of Harris County Public Health in Houston, Texas
What is Health Equity?
Public health is built on the foundation that all people have a right to health. Health equity is the principle that every person should have the opportunity "to attain their full health potential," regardless of social, economic or environmental conditions. Achieving health equity requires valuing all individuals and populations equally, acknowledging and repairing historical injustices, and investing in those communities. Across the United States, state and local jurisdictions have made it their mission to reduce and eliminate health inequities in their communities. There are many root causes of health inequities, including racism, class-based oppression, gender inequity, and other forms of systematic injustices. These create societal conditions that influence an individual's health such as: the quality of education, housing, neighborhood environment, and employment opportunities leading to disproportionate health outcomes, to name a few.
Inequities and Barriers to Healthcare
Inequities in health derive from several factors. According to the U.S. Department of Health and Human Services, for example, people of color are more likely than whites to be classified as low-income, lack a high school education, and experience inequities in health and healthcare services.1 Additionally, communities that lack a collective value of taxable assets have difficulties supporting high-quality schools and jobs and often have struggling economies.2
With the increasing gap in wealth and income, people of color experience increased barriers to accessing healthcare. They are faced with poorer quality care and worse health outcomes.3 NACCHO's Expanding the Boundaries: Health Equity and Public Health Practice states, "[e]economic development; housing and employment policies; education; banking and real estate practices; and foreclosures, gentrification, and displacement are public health issues because they contribute to the social inequalities that result in racialized health inequities."4 Gentrification is an example that illustrates this phenomenon, which has led to raising the costs of housing and other daily expenses for lower income individuals and families. Though racism can play a significant barrier to healthcare access, the financial and employment-related impacts of the social-economic upheavals and distress that have occurred in recent decades have also severely impacted the white working class, which has led to a dramatic increase in this group's mortality rate and is playing out in the opioid crisis of today.5,6
Education affects people's health now more than ever. Americans with less education tend to experience higher rates of heart disease and diabetes. Six years ago, the prevalence of diabetes among adults without a high school education had climbed to 15% compared to 7% of college graduates.7
Environment and housing are factors that can also determine one's well-being. Residents that live in unhealthy housing are exposed to allergens and overcrowding, which can lead to unsanitary conditions. People that live in underserved communities are often faced with high crime rates and a lack of places for children to play outside and others to walk, cycle, and exercise.2
In lower income areas, access to primary care doctors and good hospitals can be a challenge because of barriers to transportation. Further, an estimated 3.6 million people miss care due to lack of transportation. Many of these individuals have a household income below $20,000, are female, and are people of color.8
What Local Health Departments Are Doing to Address Inequities
Many communities across the U.S. are finding ways to reduce health inequities among their residents through diversity and partnerships. Two communities that are particularly of note are Seattle/King County in Washington and Austin/Travis County in Texas, respectively. Both of these communities have seen the broad concept of equity – in coordination with their local health departments – now be incorporated as part of their community-wide governance plans adopted by their elected officials. This partnership of local public health and governance is extremely important in moving the needle forward in addressing health inequities. Other examples include:
In 2014, the Clay County Public Health Center (CCPHC) in Missouri established the Diversity Advisory Council on Health Equity to provide a forum where the community could voice their needs on healthcare issues, but more specifically, on improving access to care. In implementing this practice, the Council had two goals: collaborate with diverse communities to improve cultural competency, public health emergency, workforce development plans, and to share information learned from the Council with the local public health system to improve the health of all communities in the county. Since the Council's inception, several barriers of care have been reported to the local public health system from various groups. Thanks to the collaborations between diverse community members and the Council, viable solutions for reducing health inequities in the community have been forwarded to the local public health system.
In Virginia, the Richmond City Health Department (RCHD) partnered with the Richmond Redevelopment Housing Authority (RRHA) to establish Community Health Resource Centers in several high-risk housing communities in the city. To bridge the gap in access to care among residents, vacant apartments were converted into medical clinics where the community could receive family planning, gynecology, sexually transmitted disease services, support groups, health classes, and blood pressure and glucose screenings. Community involvement in the placement and resources offered by the centers has proven to be beneficial. Resource center staff routinely seek feedback from the residents about types of programs and classes to offer. Through awarded grants, residents of these high-risk neighborhoods have been hired as lay health educators and health navigators.
In my own community, Harris County Public Health's (HCPH) strategic plan has placed health equity as an organizational priority for not only its community work but also its internal policies. As an example, HCPH's award-winning Healthy Living Matters program, which focuses on reducing and preventing childhood obesity implemented community-centric efforts addresses the structural issues in the community including access to healthy foods, built environment impediments, neighborhood and school walkability/physical activity, and civic engagement among others. Internally, at HCPH, a health equity lens is part of any internal decision-making process including all hiring, project planning, and other internal processes, and HCPH has instituted a required health equity-training program and a separate "learning collaborative" to create health equity ambassadors within the organization. With the aim of broadening the conversation on health equity to include those who are working in the healthcare industry, HCPH released the 2016 report, "Moving Upstream: The State of Healthcare in Houston/Harris County and Its Response to Social Determinants". HCPH believes so strongly in moving theory to practice that the HCPH Health Equity Coordinator position was embedded as part of its recent responses to Zika as well as Hurricane Harvey, respectively. Theory to practice is key to HCPH's work.
NACCHO's Resources on Health Inequity
NACCHO has several resources dedicated to improving heath equity and reducing inequities in the nation. The organization's Health Equity and Social Justice Program aims to advance the capacity of local health departments to address the root causes of inequities through public health practice. Initiatives within the program examine why certain populations have a disproportionate burden of disease and mortality and how those inequities are produced in order to develop strategies to eliminate them.
NACCHO's web-based learning collaborative course, The Roots of Health Inequity is designed for public health professionals and offers health department staff a place to explore the relationship between social injustice and everyday public health practice. The site is a starting point for those who want to tackle systemic differences in health and wellness that are actionable and unjust.
Health Equity and Social Justice 101 is a three-part, online training series that was designed to strengthen comprehension and inform local health department practices on health equity and social justice key concepts, principles, and applications. Part One discusses how structural racism and class-based oppression are root causes of health inequities and explore strategies on how to address them. Part Two provides an overview of intersectionality, a framework that describes the ways in which power structures based on race, ethnicity, gender, class, ability, religion, nationality/citizenship, and other markers of difference interact to inform individual realities and lived experiences, as well as shape systemic policies and practices. Finally, Part Three features public health practitioners discussing how to operationalize health equity and social justice at the local level.
Aims for Improving Access to Care
To improve access to care, socio-economic factors including education, housing, affordable, healthcare, neighborhood conditions, environment, food security, and minority stressors must be addressed. Health is definitely beyond just healthcare. Investing in and revitalizing low-income communities can be a start to reducing disparities and bridging access to adequate healthcare. Addressing health inequities and providing education about health habits during early childhood aimed at low-income families have been shown to improve health outcomes, behaviors, and social outcomes into adulthood. Recent attention to both adverse child experiences and early brain development work gets at these very issues. NACCHO – working hand-in-hand with local health departments – is leading the way in health equity work at the community level to ensure that local context is robustly incorporated in public health practice at this critical time in our nation's history.
References
2016 National Healthcare Quality and Disparities Report. Content last reviewed August 2017. Agency for Healthcare Research and Quality, Rockville, MD. Retrieved from http://www.ahrq.gov/research/findings/nhqrdr/nhqdr16/index.html
Mapping Life Expectancy. Virginia Commonwealth University Center on Society and Health, 2014. Retrieved from https://societyhealth.vcu.edu/work/the-projects/mapping-life-expectancy.html
Ubri, P., & Artiga, S. (2016). Disparities in Health and Health Care: Five Key Questions and Answers. Retrieved from https://www.kff.org/disparities-policy/issue-brief/disparities-in-health-and-health-care-five-key-questions-and-answers/
(2014). Expanding the Boundaries: Health Equity and Public Health Practice. Retrieved from http://bit.ly/2BJ4lid
Boddy, J. (2017). The Forces Driving Middle-Aged White People's 'Deaths of Despair'. Retrieved from https://www.npr.org/sections/health-shots/2017/03/23/521083335/the-forces-driving-middle-aged-white-peoples-deaths-of-despair.
Smialek, J. (2017). 'Deaths of Despair' Are Surging Among the White Working Class. Retrieved from https://www.bloomberg.com/news/articles/2017-03-23/white-working-class-death-rate-to-be-elevated-for-a-generation
Education: It Matters More to Health than Ever Before. Virginia Commonwealth University Center on Society and Health, 2014. Retrieved from https://societyhealth.vcu.edu/work/the-projects/mapping-life-expectancy.html
Wallace R, Hughes-Cromwick P, Mull H, Khasnabis S. "Access to health care and nonemergency medical transportation: Two missing links." Transportation Research Record: Journal of the Transportation Research Board. 2005; 1924:76–84.