By: Kathleen Ferrier, Policy & Communications Director, Vision Zero Network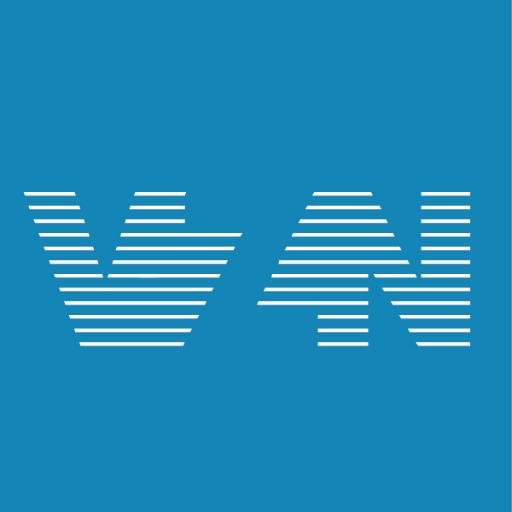 Have you ever known someone who was involved in a serious traffic crash? If you don't know someone directly, odds are you know a friend of a friend who was. Did you ever stop to think whether the crash could have been prevented? Most likely you didn't, because usually we think of these incidents as 'accidents', or unavoidable parts of modern life.
The truth is that we can work to prevent these crashes, and the public health community plays a key role in the solution.
In 2016, more than 40,000 people lost their lives in traffic crashes in the U.S., representing the highest number of fatalities in a decade and marking a 14 percent increase since 2014. In particular, data shows that children, seniors, low-income communities, and people of color are disproportionately impacted – many of the same population groups already afflicted with other health disparities.
Across the U.S. people are organizing to change this unhealthy and unjust cycle by embracing an initiative called Vision Zero. At its core, Vision Zero is dedicated to the goal of eliminating traffic deaths and serious injuries. More broadly, the movement aims to advance safe mobility for all people and create a culture of health and safety on our roadways, sidewalks and bike lanes.
Vision Zero Brings a New Approach to Traditional Thinking
Vision Zero started 20 years ago in Sweden, where it has successfully halved the number of traffic deaths – even as the number of trips increased. In 2014, the movement came to the U.S. thanks to local advocacy efforts in New York City, the first city in the nation to commit to the goal of Vision Zero. Today, after just three years, the movement has spread to more than 20 U.S. cities.
Vision Zero differs from a traditional approach to traffic safety in several key ways:
Vision Zero acknowledges that traffic deaths are preventable, recognizing that this is a public health issue that calls for systems-level, prevention-based strategies.
Vision Zero recognizes that people will make mistakes and calls for safeguards within our transportation systems to lessen severity of crashes, for example by managing speeds by design and policies.
Vision Zero is an interdisciplinary approach, coalescing diverse stakeholders, including transportation and public health professionals, policymakers, law enforcement, community members and more, to address a complex problem.
Vision Zero is a data-driven approach that combines the power of data with human experience and an ethical responsibility to keep people safe.
The Vision Zero Network is Growing the Movement for Safe Mobility
The Vision Zero Network was established in 2014 to help shape and advance the movement in the U.S., working to share promising strategies among cities and ensure Vision Zero commitments are meaningful. Areas of focus include developing ways to center health equity in Vision Zero; leveraging data for decision-making; developing inclusive, effective Vision Zero policies; engaging community members in a meaningful way; measuring progress; and facilitating multi-stakeholder collaboration.
Public Health's Vital Role in Vision Zero

Public health's commitment to research, evaluation, health equity, and a population-level approach to analyzing issues brings a valuable perspective to traffic safety efforts. Ensuring that public health professionals are fully "at the table" is one of the strengths of Vision Zero's approach.
Local communities that have long struggled with traffic safety challenges are increasingly recognizing the value of bringing the public health perspective into their work. Within the Vision Zero context, we are seeing notable improvements thanks to public health professionals' help in assessing and identifying populations most impacted by traffic crashes; providing inclusive, health-oriented framing for Vision Zero strategies; and integrating hospital data into police data for fuller reporting on injuries and deaths. (Read more on the central role of public health within Vision Zero efforts here.)
Among the many topics the Network emphasizes in Vision Zero, none are as important as health equity and managing speeds. Public health can play a vital role in framing both of these key areas.
Centering Equity in Vision Zero efforts is essential in ensuring the right to safe mobility for all people and creating an inclusive engagement process to plan and implement the program. (Read more about centering health equity in traffic safety efforts here.)
Speed Management works to eliminate one of the most common causes of crashes in the U.S. Nearly one-third of traffic deaths in the U.S. involve excessive speeds, killing more than 10,000 people per year, on par with drunk driving; yet it receives a fraction of the attention. (Read more on speed management efforts, including promising, new recommendations from the National Transportation Safety Board here.)
Despite the alarming number of traffic deaths and severe injuries in this nation, we are still experiencing a troubling sense of complacency about this severe public health crisis – which is rarely recognized as such – even though we have the influence to reverse this trend.
The Vision Zero Network looks forward to bringing together traditional transportation safety leaders in our communities with those leading in the public health field to proactively and effectively work for safe mobility for all of our community members. To learn more about Vision Zero, check out our website; view this brief webinar recording (slides available here) from Leah Shahum, Founder & Executive Director of Vision Zero; and learn how the initiative is being implemented in San Francisco.
We are stronger together as we traverse this road to zero.