Preparing for Extreme Weather
Preparing for Extreme Weather
Powerful Storms Hit California, Southeastern United States

Heavy storms have been hitting California since late 2022 bringing high winds, heavy rain, snow, power outages, and flooding. In January, multiple tornadoes were reported across the South.
NACCHO is closely monitoring these situations and is ready to assist and support local health departments with response and recovery efforts. Below you can find a range of tools and resources from NACCHO and our partners to inform and support your response.
If you need support or have questions, please reach out to NACCHO's Preparedness team for additional updates or assistance.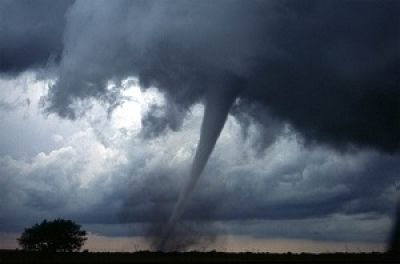 Extreme weather events, such as hurricanes, tornadoes, droughts, and floods, are any events that are more severe in scale and magnitude than normal weather patterns.
Since 1980, there have been 256 extreme weather events, each costing over $1 billion in damage, which have resulted in $1,792 billion worth of damage. These costly events include severe storm, wildfire, tropical cyclone, flooding, drought, winter storm and freezes. In 2017 alone, the U.S. was impacted by 16 extreme weather and climate disasters, ranging from widespread wildfires in California to Hurricanes Harvey, Irma, and Maria in Texas, Florida, and Puerto Rico. [NOAA / NCDC]
As climate change affects the frequency and severity of extreme weather events [EPA], it is critical that local health departments are equipped with the resources they need to plan for, respond to, and recover from such disasters. Local health departments are on the front lines of public health and therefore play a critical role in a community's first response to any large-scale emergency.
NACCHO's preparedness portfolio aims to equip local health departments with the tools needed to plan for extreme weather events, increase workforce capability through training, and effectively respond to natural disasters.

Photo courtesy Daphne Zaras/NOAA

In preparation for extreme weather events around the U.S., NACCHO has developed several resources to help local health departments plan for these events. You can visit the NACCHO Toolbox and search for "extreme weather."
Use these tools from health departments and universities around the U.S. to develop your own planning documents in the event of a natural disaster. If you have any questions about these tools, email [email protected].
Other Important Resources
There are many other industry resources that have been created by our partners and other related groups. Use the links below to find helpful resources for extreme weather planning.
If you are interested in learning more about our extreme weather resources and expertise, contact our Preparedness Team at [email protected].
Back to Top