Injury and Violence Prevention
Injury and Violence Prevention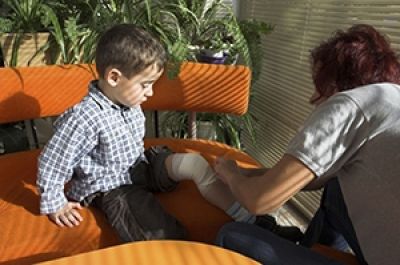 Injury is the leading cause of death for people between the ages of 1 and 45 in the United States, and millions more are injured and survive, only to then face life-long challenges. Injuries and violence affect everyone, and deaths from injury and violence tell only part of the story. Injury and violence prevention efforts aim to prevent unintentional injuries and violence, and to reduce their consequences.
Local health departments (LHDs) play an important role in coordinating the broader public health system's efforts to address the causes of injury and violence. LHDs are well suited to unite community partners to address the causes of injury- and violence-related inequities through policy, environment, and system change.
NACCHO's Injury & Violence Prevention (IVP) Program strengthens capacity of LHDs to effectively address the causes of injury and violence in their communities by creating learning opportunities, developing tools and resources, providing technical support, and facilitating peer exchange.
Community Health
Intersection of Suicide, Overdose, and ACEs
Learn about the intersection between suicide, overdose, and adverse childhood experiences.
Community Health
Intersection of Suicide, Overdose, and ACEs
The Injury and Violence Prevention team has developed several policies for topics such as:
Child Maltreatment Prevention
Firearm-Related Injury and Death Prevention
Graduated Driver Licensing
Injury and Violence Prevention
Medical and Recreational Cannabis and Cannabinoids
Motor Vehicle Safety Belts
Older Adult Fall Prevention
Opioid Epidemic
Suicide Prevention
Traumatic Brain Injury Prevention
Universal Motorcycle Helmet Laws
Youth Violence Prevention
You can find all of the policies and examples of letter to Congress, on the policies page.
To learn more about Injury & Violence Prevention, share LHD resources, or inquire about NACCHO's Injury & Violence Prevention portfolio, please contact us at info@naccho.org
Back to Top