Overdose Prevention
As the United States' drug crisis persists, communities across the nation continue to be ravaged by the proliferation of prescription and illicit substances. Polysubstance dependence has exacerbated the current crisis.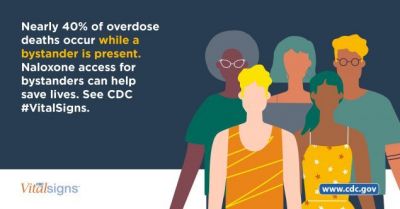 The substances causing overdose have now become as diverse and disparate as the communities they have infiltrated and damaged[1]. In 2018 alone, drug overdose claimed the lives of more than 67,300 Americans--steadily contributing to the more than 700,000 causalities recorded since 1999[2],[3]. Overdose rates continue to rise, demanding a progression in our understanding of the complexities surrounding substance use disorder.
The overdose epidemic is a widespread public health emergency, contributing to an increase in emergency department visits, non-fatal overdoses and widespread outbreaks of infectious diseases linked to intravenous drug use burdening public health with heavy economic costs from death, lost productivity and avoidable expenditures. The rapid rate of overdose deaths involving multiple drug types require a multifaced, all hands-on deck approach to reduce morbidity, mortality, and related harms. Through a harm reduction and health equity lens, surveillance and monitoring, increases in prevention and education, promotion of appropriate prescribing practices, and improvement and expansion of treatment and recovery services, these impacts can be mitigated—ultimately decelerating what has become a leading cause of death in the nation.
As the leading membership organization representing local health departments (LHDs), NACCHO recognizes drug overdose to be a significant public health concern, as well as the critical role that local health departments play in response to such a national emergency. NACCHO supports local health departments in their efforts to respond to the drug crisis through the implementation of evidence-based policies and programs from the prevention and treatment of substance use disorder and its related health consequences.
This webpage and toolkit will serve as a core resource providing information, resources and tools for LHDs seeking to build their capacity to respond to the drug overdose epidemic within their own communities. Resources will be continuously updated as the drug overdose epidemic develops.
If you have a resource you'd like to share, questions to ask or you'd like to learn more and be a part of the conversation around local responses to the drug overdose epidemic, please complete this form.

New Resource: Overdose Spike Response Framework Communities and Local Health Departments
NACCHO announces a new tool titled OVERDOSE SPIKE RESPONSE FRAMEWORK FOR COMMUNITIES AND LOCAL HEALTH DEPARTMENTS. This resource will help local health departments (LHDs) plan for, respond to, and evaluate public health responses to overdose spikes. LHDs play a leading role in detecting spikes and responding to them; but they are not alone. Much of their role requires coordination with other response partners in the planning, execution, and evaluation of an overdose spike response. This unique role of convening multi-sector partners is even more critical when co-occurring crises, such as the COVID-19 pandemic, or other natural disasters, limit organizations' capacity to prepare for and respond to an overdose spike event. Find more information in the Framework here: "OVERDOSE SPIKE RESPONSE FRAMEWORK FOR COMMUNITIES AND LOCAL HEALTH DEPARTMENTS"

References
[1] Ogbu, U., Lotfipour, S., & Chakravarthy, B. (2015). Polysubstance Abuse: Alcohol, Opioids and Benzodiazepines Require Coordinated Engagement by Society, Patients, and Physicians [Abstract]. Western Journal of Emergency Medicine, 16(1), 76-79. doi:10.5811/westjem.2014.11.24720
Back to Top