Medical Reserve Corps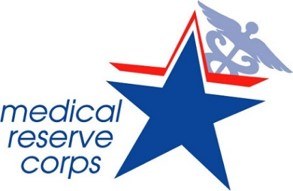 The Medical Reserve Corps (MRC) is a national network of local volunteer units who engage their local communities to strengthen public health, reduce vulnerability, build resilience, and improve preparedness, response, and recovery capabilities.
NACCHO works in partnership with the Department of Health and Human Services, Assistant Secretary for Preparedness and Response (ASPR), Medical Reserve Corps Program Office to:
Increase awareness and understanding of the Medical Reserve Corps (MRC) program;
Promote, support, and build capacity within the MRC network;
Enhance cooperation between the MRC Program Office and local/state/federal authorities to support and increase MRC capacities at the local level; and,
Expand the efforts and capabilities of local MRC units to support their community-based public health, preparedness and response initiatives.
For more information, visit the ASPR MRC Program Office Webpage.
The 2017 Network Profile of the MRC report presents the newest data on Medical Reserve Corps unit funding, partnerships, composition, activities, and capabilities. These data were collected from a survey administered in spring 2017. A total of 769 units responded to the survey for a response rate of 82%. Thanks to all who made the study a success!
Public Health Preparedness Program
Katherine Deffer
Senior Program Analyst
Public Health Preparedness Program
Crystal Young
Senior Program Assistant